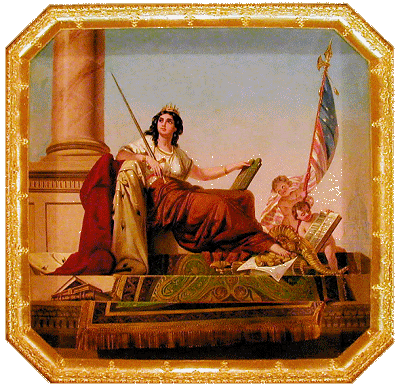 The mural on the ceiling represents the goddess of justice trampling on coins - indicating that in Illinois, justice is not for sale. A dim representation of the Capitol may be seen to the lower right of the flag.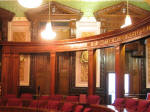 Photo courtesy Steve Sarver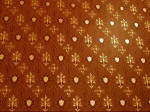 ---
Photographs of Room 212 during its renovation, several years ago.